I am participating in the March Slice of Writing Challenge at
Two Writing Teachers
.
I am also linking up with
Holley Gerth's blog
on Wednesdays.
This past weekend as I was planning some of my writing for the week, I remembered all the blogs about families that I have been reading.
I was sad
. My grandparents had all died before I was born. I came along late in my parents life as the only child. They are both gone now. So are my aunts and uncles. My husband died after only year and half of marriage. I was living on a different continent.
Years ago,
I found an author
that touched my life deeply with her books. Her name is Dee Henderson. I still remember reading the first book in the
O'Malley series
and feeling that I have found something truly special. Many times since reading that first book, I have been reminded that families are what we make them to be.
Let me explain
:
The O'Malley series is about 7 children/young adults in a foster care system who decide that they will become each other's family, each others brothers and sisters. In the midst of their lives, they find love, God and plenty of struggles. But through all their struggles, they demonstrate their love and commitment to each other.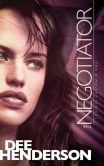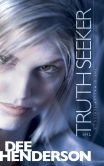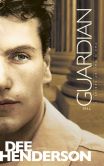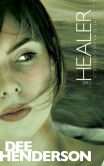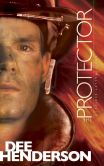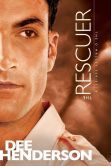 If you want to
be encouraged and inspired
, find these books. If you are struggling with the feeling of being alone and lonely, read these books and see how God is working in the lives of ordinary people. Ask yourself what it is that you could do to be that family for someone else.
Let me get back to
my story
for a bit. I live oceans away from my cousins and friends that I grew up with. I will never meet anyone at the grocery store that I went to school with. It would be a miracle to encounter someone speaking my first language at my local grocery store. My only daughter is currently also living overseas. I do not have a big kitchen or a large living room, and I definitely don't have a family room.
But
I have a heart full of love. You are welcome for a cup of coffee or tea if that is your preference. I will cook for us, but you are welcome to help with the dishes. I will clean the kitchen table for us to sit, but please excuse the dust as I try to avoid seeing it. We can sit on the couch and chat, and I will even help you up if the lumps are holding onto you too tightly.
I have days that I am feeling lonely, but I know that I have friends who would drop everything if I called them and asked them for help. The O'Malley series keeps on reminding me that families are what we make them to be. My family might not be the ideal or traditional family, but it is my family. And I know that God loves my family just as much as He loves yours.
So
, ask yourself today, could you include someone in your family (even if your family is just you)? Do you know someone who could use a family? Someone who could be invited for a coffee or dinner? Maybe a single parent? Or maybe it is the person next to you at church or synagogue. Or maybe it is the new teacher who lives really far from her/his family. Go the extra mile this week; spread some love with your family, and read an O'Malley book.
And when you are finished reading the books,
pass them on
!